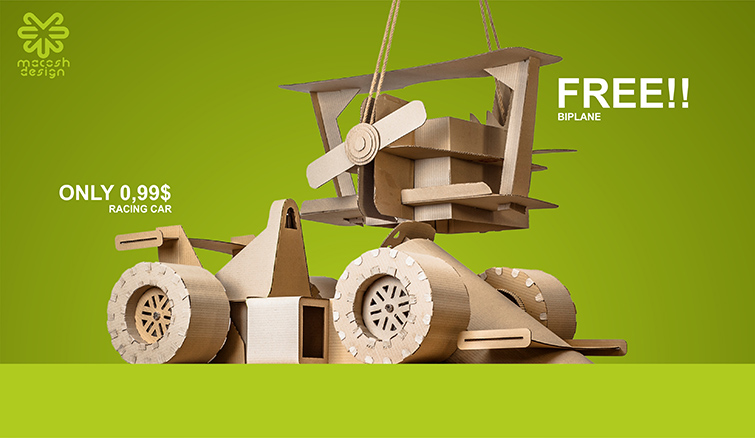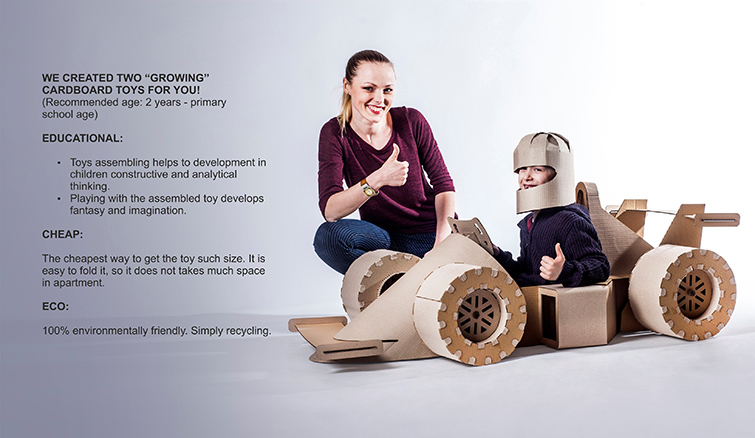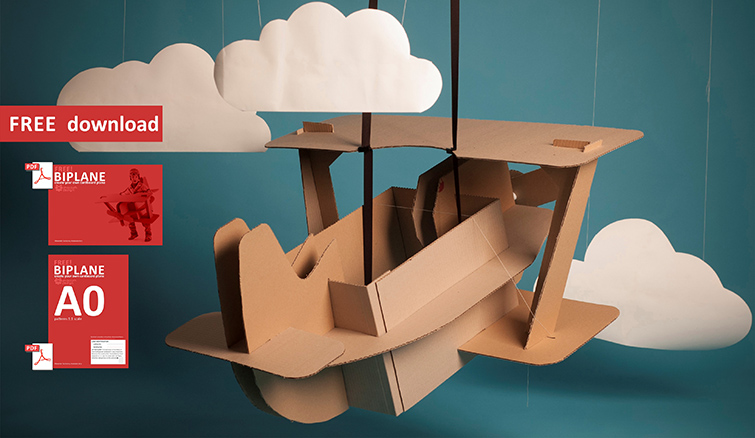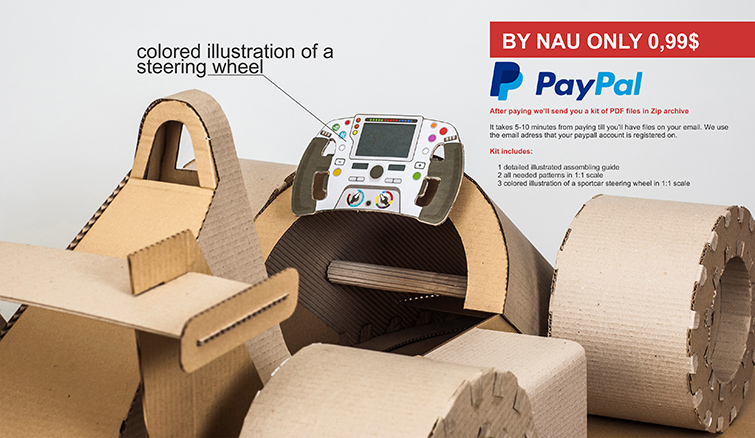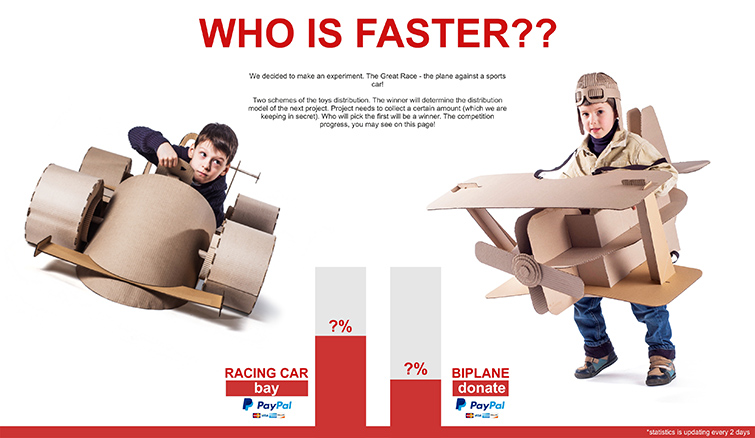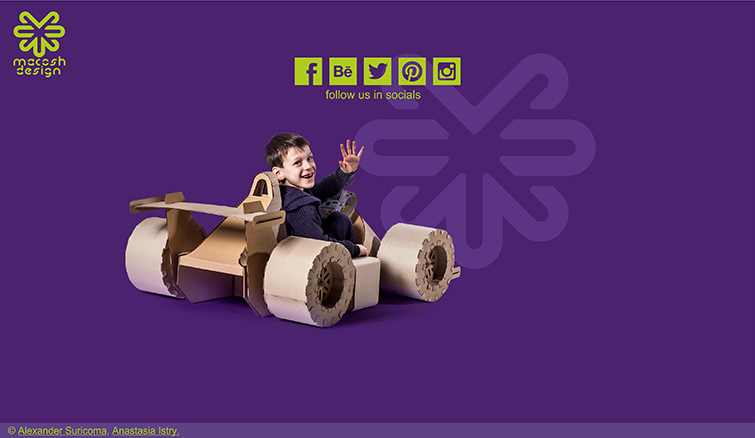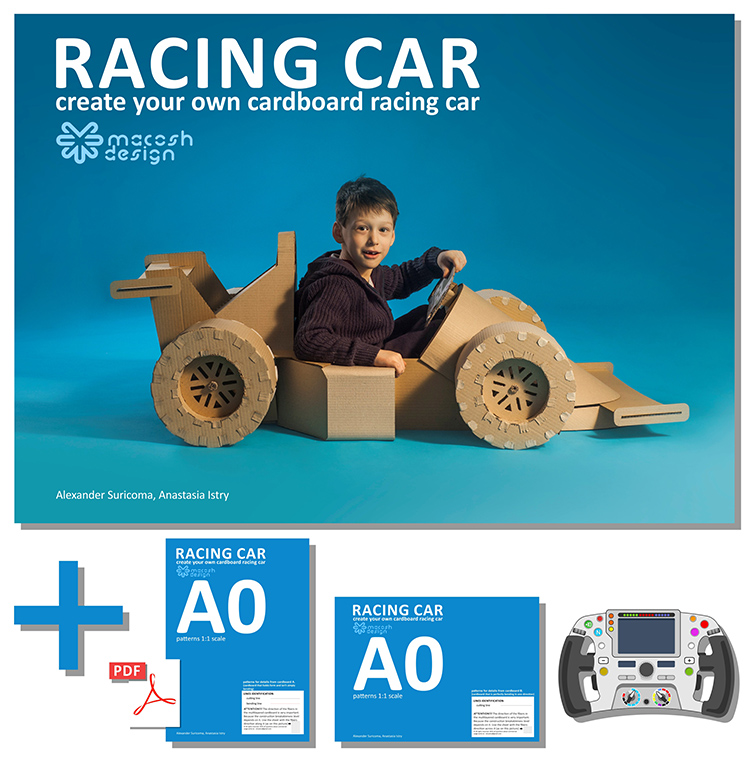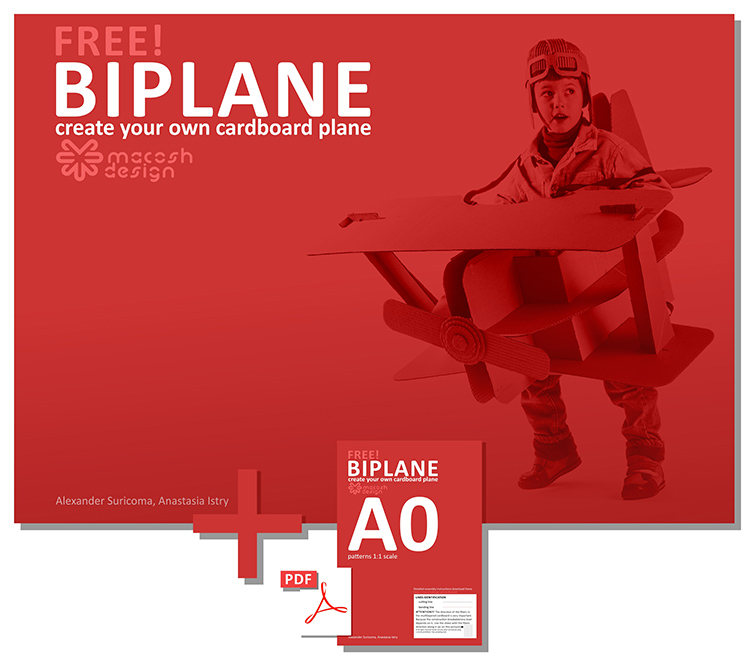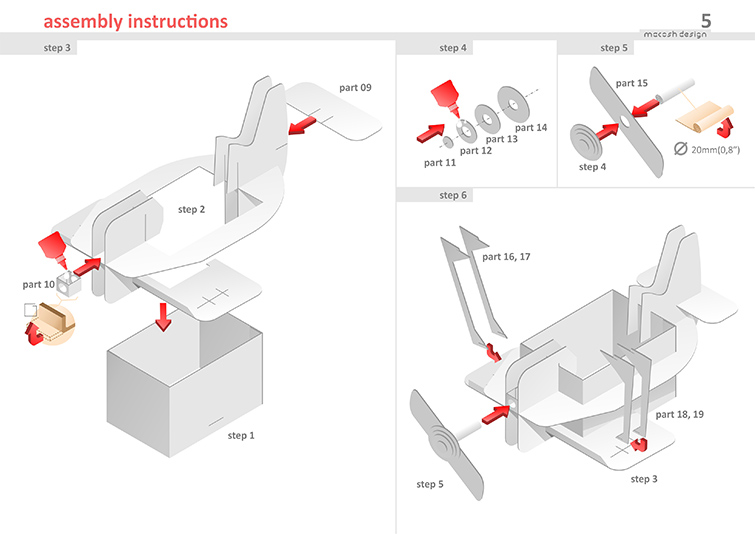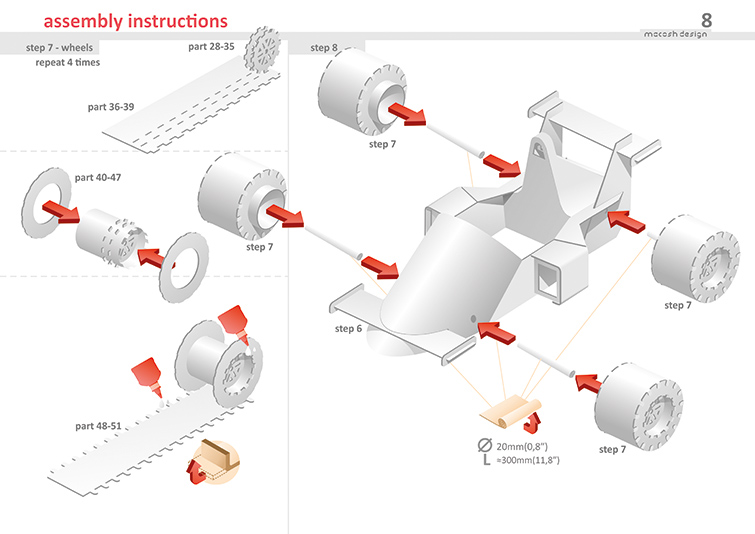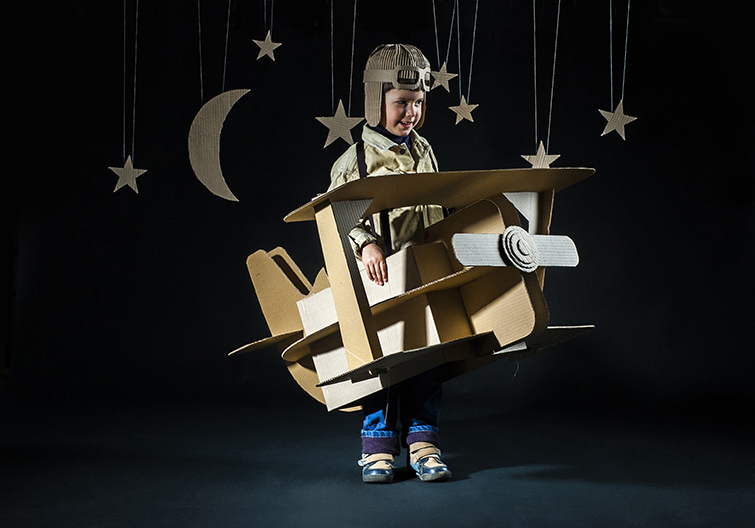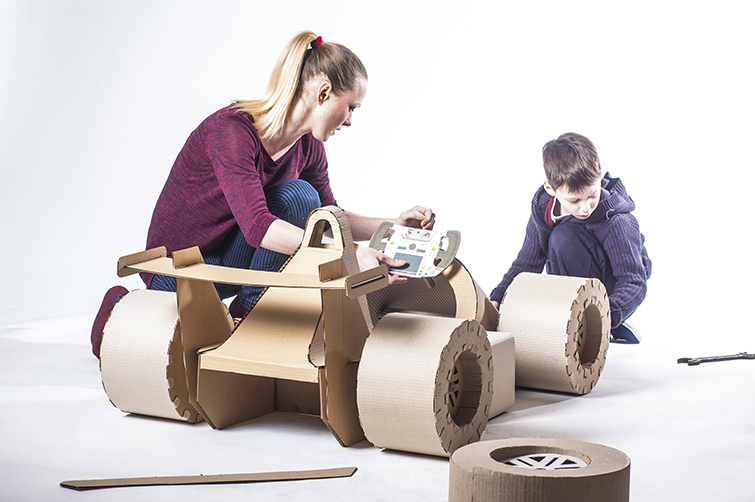 Date: 2016
Status: produced
Category: toys
Shop: free beeplan,
formula car - only 0,99$
on our site www.macoshdesign.pl
Team:
designer: Anastasiya Istry Alforova;
Conception:
WE CREATED TWO "GROWING" CARDBOARD TOYS FOR YOU!
(Recommended age: 2 years - primary school age)
EDUCATIONAL:
Toys assembling helps to development in children constructive and analytical thinking.
Playing with the assembled toy develops fantasy and imagination.
CHEAP:
The cheapest way to get the toy such size. It is easy to fold it, so it does not takes much space in apartment.
ECO:
100% environmentally friendly. Simply recycling.